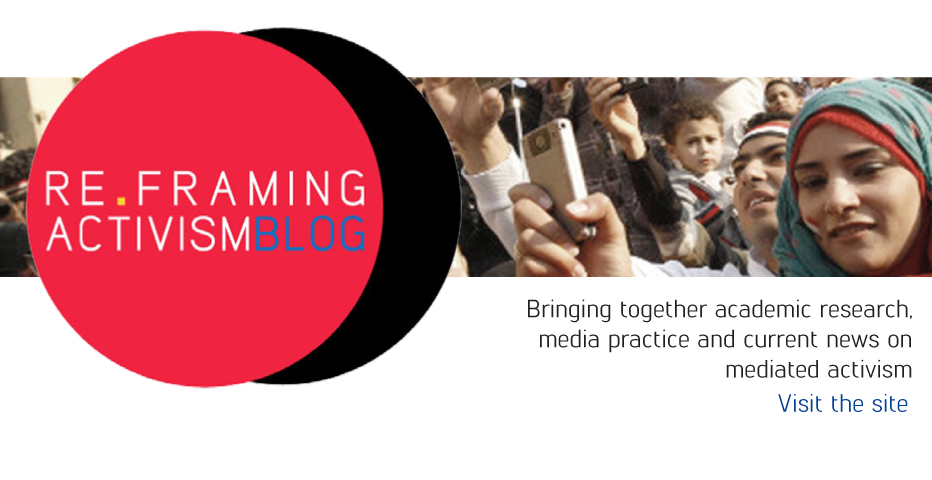 REFRAME would like to wish a very happy first birthday (actually yesterday) to one of its most active web publishing projects: RE.FRAMING ACTIVISM, an interdisciplinary, multimedia blog that brings together academic research, media practice and current news about mediated activism.
To celebrate this very successful first year, below is a handy index of links to its first fifty entries in reverse order of publication.
As you can see from these titles, RE.FRAMING ACTIVISM is interested in representing a broad range of activism including local, queer, grassroots, global and NGO forms. The blog aims to reach an international audience of academics, researchers, activists and others interested in these topics
If you would like to contribute an entry, please let the blog know by email at activism.US[at]gmail.com. RE.FRAMING ACTIVISM is also on Twitter at @re_activism, and on Facebook.