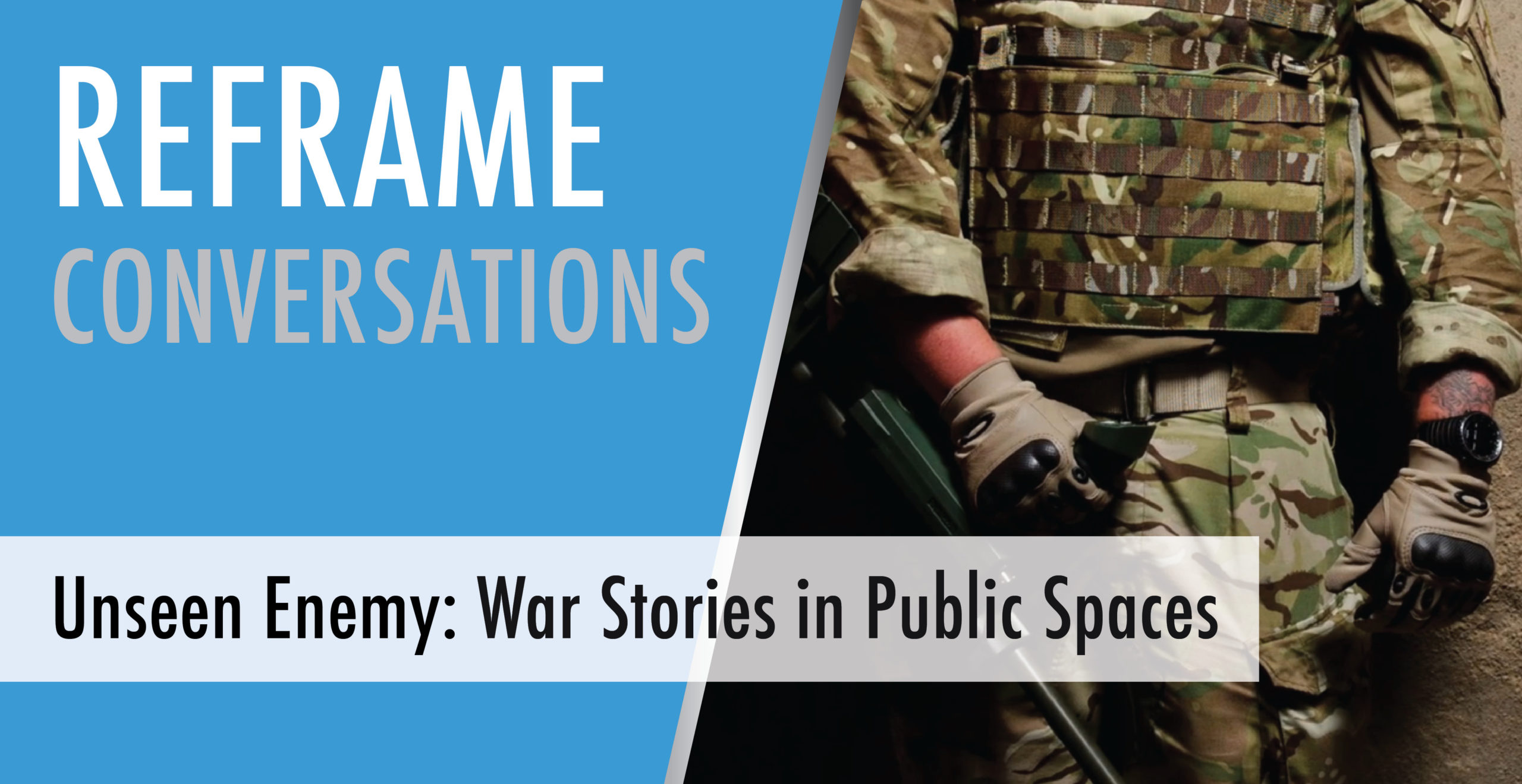 REFRAME News will be posting again very soon once REFRAME launches its latest Conversations project: its new video Unseen Enemy: War Stories in Public Spaces about the British National Army Museum's "Unseen Enemy" exhibition.
This video will receive its world premiere in a screening at a panel on "Contemporary Soldiering, Self- representation and Popular Culture" at the 64th Annual Conference of the International Communication Association, in Seattle, USA, next Monday, May 26th, 2014.
In the meantime, there have been several new entries at REFRAME's new Musical Materialities website: Richard Elliott's wonderful illustrated essay "Phonographic Voices," part of "an ongoing study of attempts within the Anglophone critical establishment to understand, curate, evaluate and otherwise 'master' the musics of other cultures during the twentieth century"; Elodie Roy's Faces, music, photographs; and another short entry on a "Manifesto for Music Technologists".
You can also register for the Musical Materialities in the Digital Age conference (University of Sussex, Brighton, UK, 27-28 June 2014) at the website, too. Details of fees and payment methods can be found here.
There have been two updates at the Re.Framing Activism website: the first, Marina Fuser's discussion of issues of racism and the upcoming World Cup to be held next month in Brazil; and the second, a valuable collection of links to academic research and activist actions, focusing on the UK Independence Party.
REFRAME readers might also like to know of several upcoming "austerity related" research and community events which are sure to result in reports or research to be featured at this digital platform in the near future:
"Chronicles of Crisis: Public Culture, Austerity and Documentary in Greece" 
This one-day event (on May 30, 2014, at the University of Sussex) aims to bring together postgraduate students, early career researchers, and academics, as well as practitioners in order to discuss the role of documentaries in times of austerity, with a special, but not exclusive focus on the Greek debt crisis. While there has been a marked interest in contemporary Greek film, following the success of several art films at international film festivals, little critical attention has been paid to the growing number of documentaries, and particularly to those that are independently produced, which tend to be distributed through digital platforms and to act as exposés of various facets of the crisis. Organisers: Dr Eleftheria Lekakis and Dr Olga Kourelou. For further information and booking, please see http://www.eventbrite.com/e/chronicles-of-crisis-public-culture-austerity-and-documentary-in-greece-tickets-11680216843?aff=estw
"Austerity and us"
A community conference (May 31, 2014, in Brighton, East Sussex) on austerity, how we are experiencing it, perceiving it and fighting it in Brighton at the end of May. The conference is organised under the Public Culture Research Hub and the CNN+ at the University of Sussex, along with a range of campaigning, advocacy and political organisations from the local community and nationally, including Free University Brighton, People's Assembly, Brighton Benefits Campaign, Brighton Hospitality Workers Campaign and more. This conference is organised by Dr Lee Salter and for further information please see: http://austerityandus.wordpress.com/.