The REFRAME[D] blog has been offline due to illness lately, unfortunately. Apologies for that. But the good news is that it is clawing its way back to better health.
It hopes to bring you one of its occasional links roundups very soon. But, in the meantime, earth-changing events and calls for contributions and crowdsourcing stop for no blog. So, here's a quick interim posting to bring you three such important items.
Re.framing Activism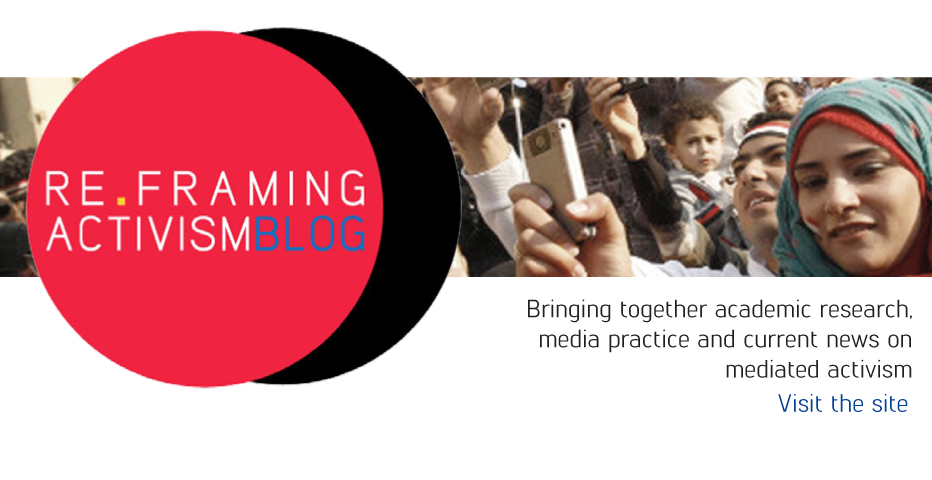 In early December 2012, the REFRAME publishing platform at the School of Media, Film and Music, University of Sussex, will launch a new interdisciplinary, multimedia blog that brings together academic research, media practice and current news about mediated activism.
We are interested in representing a broad spectrum of research on and news about international mediated forms of activism including local, queer, grassroots, global and NGO forms.
We are currently looking for academic researchers in this field (at all stages in their career) to contribute regular or guest posts in these areas (say, of 500-1000 words, or embeddable work in audio/visual formats). The blog aims to reach an international audience of academics, researchers, activists and others interested in these topics.
If you are interested in contributing a post please contact us at: activism.US[at]gmail.com.
Global Queer Cinema Events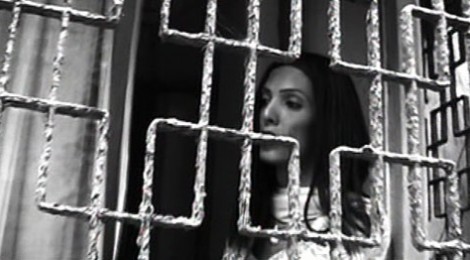 The Global Queer Cinema project and Queory are hosting a special Cinecity Film Festival warm-up event today, 22 November at 4pm – 6pm with Indian queer filmmaker, curator, and activist Sridhar Rangayan at the University of Sussex. He will be discussing his work and showing a selection of films.
The last November weekend, more generally, sees the Global Queer Cinema strand of Cinecity. We're really excited to be bringing a panel of international queer film folk to Brighton. Opening with a roundtable of practising queer filmmakers and festival programmers, the Curating Queer Film Symposium sees Brian Robinson of the London Lesbian and Gay Film Festival, filmmaker Campbell X, Stephen Kent Jusick of MIX NYC and Sridhar Rangayan of Mumbai's Kashish Queer  Film Festival all discussing how cinema sustains and creates public queer cultures. This will be followed by a screening of Kashish: Indian Queer Shorts, a programme of the best new LGBT filmmaking from India. In the evening, Stephen Kent Jusick bring a little NYC MIX magic to Brighton's Basement with two programmes of edgy, hilarious and political experimental film and video.
CROWDSOURCING: Expertise? EPSRC Digital Economy Communitites and Culture Network+
The research project Expertise? EPSRC Digital Economy Communitites and Culture Network+ is launching a crowdsource and needs your help with a Scoping Study. This study looks at issues of Expertise in relation to Digital Transformations as they intersect with cultures and communities. The study forms part of a three year long project funded by the EPSRC.
What kinds of expertise are needed to enable more active and creative engagements with digital technologies of all kinds? What barriers to expertise are being developed? How can it be built? How can individuals and groups embedded within communities (as institutions, as imagined communities, as locations, as affiliations) producing and responding to cultural productions of all kinds, and contributing to making 'culture' (e.g. workplace culture, professional cultures, service cultures, creative culture and cultural production), get the skills, knowledge, confidence, access, cultural capital, capital, needed to enable them to exploit rather than be exploited by digital transformations. This inquiry into Expertise is a scoping study for the CNN+ project, funded by the EPSRC.
We welcome your contributions.
We're asking this question as our contribution to of a series of Scoping Studies undertaken by the CCN+ network. For other studies are being undertaken see EPSRC/CNN+ website.
For more information about the contributors and participants to this study, see the Scoping Study Contributors page.