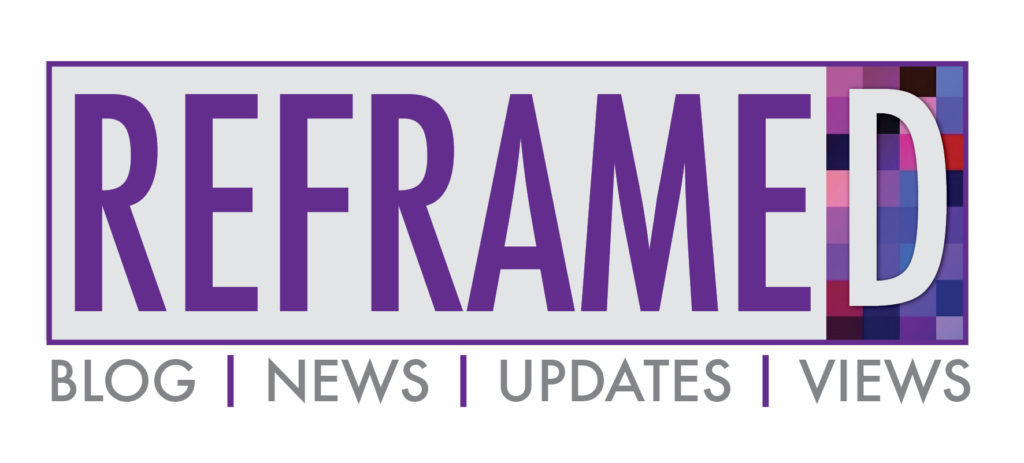 Today, we properly launch the REFRAME[D] blog with the first of REFRAME's video podcasts, a key part of our Open Access explorations of "Digital First" media, film and music studies publishing.
Our first offering is an interview, which took place on September 26, with Rosalind Galt, author of PRETTY: Film and the Decorative Image (Columbia University Press, 2011). PRETTY has just won the inaugural award from the British Association of Film, Television and Screen Studies for the Best Film, TV and Screen Studies Book in 2011.
In this engaging and informative interview (see below), Galt talks in detail about the research that led to her book, some of the filmmakers and critical theory that inspired and informed her work, and where her research is going next. A streaming audio version of the interview is available beneath the video below. You are most welcome to embed these recordings or link to them on your own websites. And you are very much encouraged to share them throughout your social networks. Both formats are published under Creative Commons Attribution Non-Commercial Share Alike licenses.
Please contact us if you would like us to explore the possibility of your research featuring in a future REFRAME[D] video podcast, or if you have any other publishing proposals of interest to us here at REFRAME. For our part, we would like to represent and disseminate as wide a range of high quality media, film, music and cultural studies research as possible, including by creative and critical practice.
Please come back next Monday when we will launch our weekly roundup of essential news and great links in media, film and music studies here at the REFRAME[D] blog. Do feel free to contact us if you have research news and events that you would like us to publicise. Thank you.
REFRAME on PRETTY: An Interview with Rosalind Galt Video Version
REFRAME on PRETTY: An Interview with Rosalind Galt Audio Version