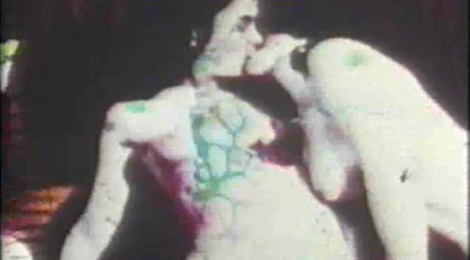 This Saturday sees our exciting MIX NYC Queer Classics event at Cinecity. We are delighted to welcome Stephen Kent Jusick to bring some of his decadent magic to the Basement in Brighton.
MIX NYC queer classics
MIX NYC has been at the forefront of LGBT film experimentation and this programme brings together a heady array of queer classics. From Marguerite Paris's exploration of transgender experience to Karim Aïnouz's melancholy view of gay life and death in Brazil, we encounter an international history of queer lives. Peggy Ahwesh's feminist encounter with an old stag film and Lewis Klahr's animated reimagining of Superman's Jimmy Olsen demonstrate the queer imaginary at work, appropriating and transforming pop culture in surprising and sometimes moving ways. From agitprop to fantasy, these films show just what can happen when queer sexuality meets cinematic experiment.
Christopher Higgs and Johannes Goransson had a conversation on Peggy Ahwesh's The Color of Love, on the queer possibilities of her reclamation of an old stag film. They enter into conversation with our own Rosalind Galt, on her essay "Perverse Aesthetics: Maria Beatty, Masochism, and the Cinematic." You can read more in advance of Saturday's screening here, here and here.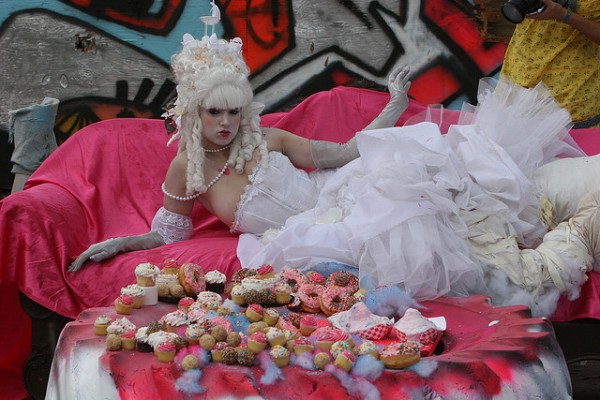 MIX NYC new film and video
Drawn from the more recent years of MIX, this programme of short queer works ranges from exuberant celebration of New York's sexual energy to culture jamming riffs of the War on Terror. There's a shift in recent queer experimental work from film to video, or to a dizzy mixture of formats and styles. We see an engagement with black and Asian queer identities that spans thoughtful critiques of historical inequalities and contemporary elaborations of beauty, kink, love and style. These films investigate pop culture and politics with a youthful flair, exploring new identities while insisting on retaining an outsider status.
To come and take part in this very special, one-off event, please see below how to buy tickets: They can be purchased online here: http://www.cine-city.co.uk/strand/global-queer-cinema. You can also buy tickets for the Sallis Benney roundtable on the door, by phone 0871 902 5728, or at the Duke of York cinema. Tickets for the MIX evening screenings can be purchased via The Basement box office in person, by phone 01273 699733, online or on the door.