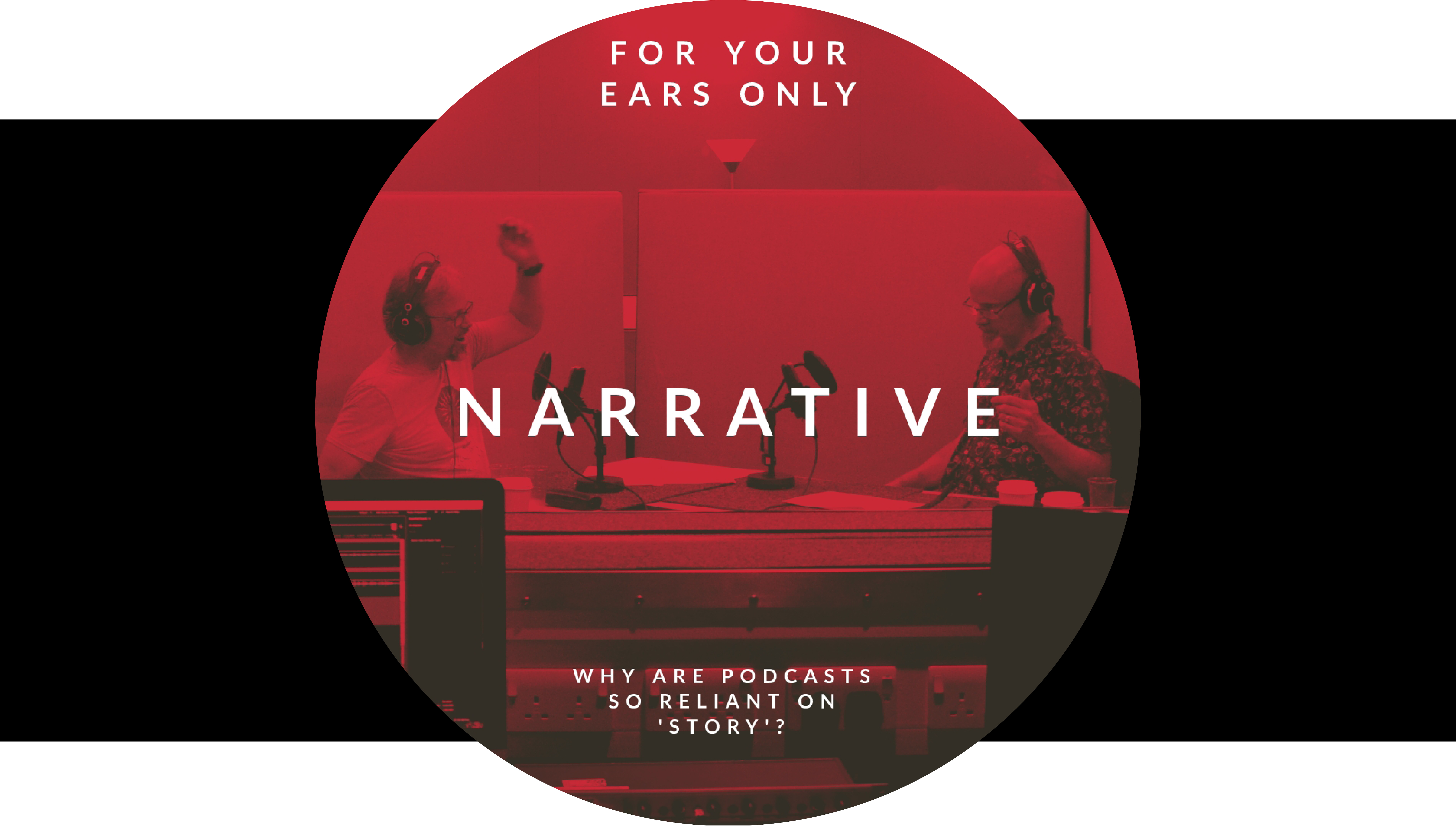 While narrative has always had a place on radio, the beginning-to-end listening nature of podcasting means that it has become an even more important characteristic of our new audio medium.  It is worth noting that the producers of benchmark podcasts during podcasting's so called "Golden Age" are more than impressionistic and intuitive about their narrative constructions.  This episode of For Your Ears Only examines the critical grounding of narrative podcasts in Roland Barthes's S/Z, Robert McKee's Story and Tvetan Todorov's "The 2 Principles of Narrative," and details the podcast structures born out of them.
Our cultural obsession with well-crafted audio stories has been steadily increasing since the birth of podcasting. Will we ever lose the thrill of a good narrative or tire of familiar formulas?  Most of today's best podcasters don't think so. In this episode we'll unpick arcs, reflect on moments of reflection and hear ideas on 'story' from Ann Heppermann, Ellen Horne and Jad Abumrad.
Release Date: 4th February 2019
Credits
Written & presented by Martin Spinelli & Lance Dann
Produced by Ella Gray Thomas & Jack F Jewers
Sound by Andrew Duff
Additional music by Kevin MacLeod, licensed under creative commons.
Voice acting by Eion Mckenna & Rachael Sparkes
Executive produced by Martin Spinelli
Interview contributors: Ann Hepperman, Ellen Horne, Kaitlin Prest, Dana Chivvis & Jad Abumrad
Clips featured: Radiolab ('Space')
For Your Ears Only was produced with the support of Arts Council England, Bloomsbury Academic, the University of Sussex, Brighton University, and the British Academy.
Twitter: @earsonlypodcast
Instagram: @earsonlypodcast