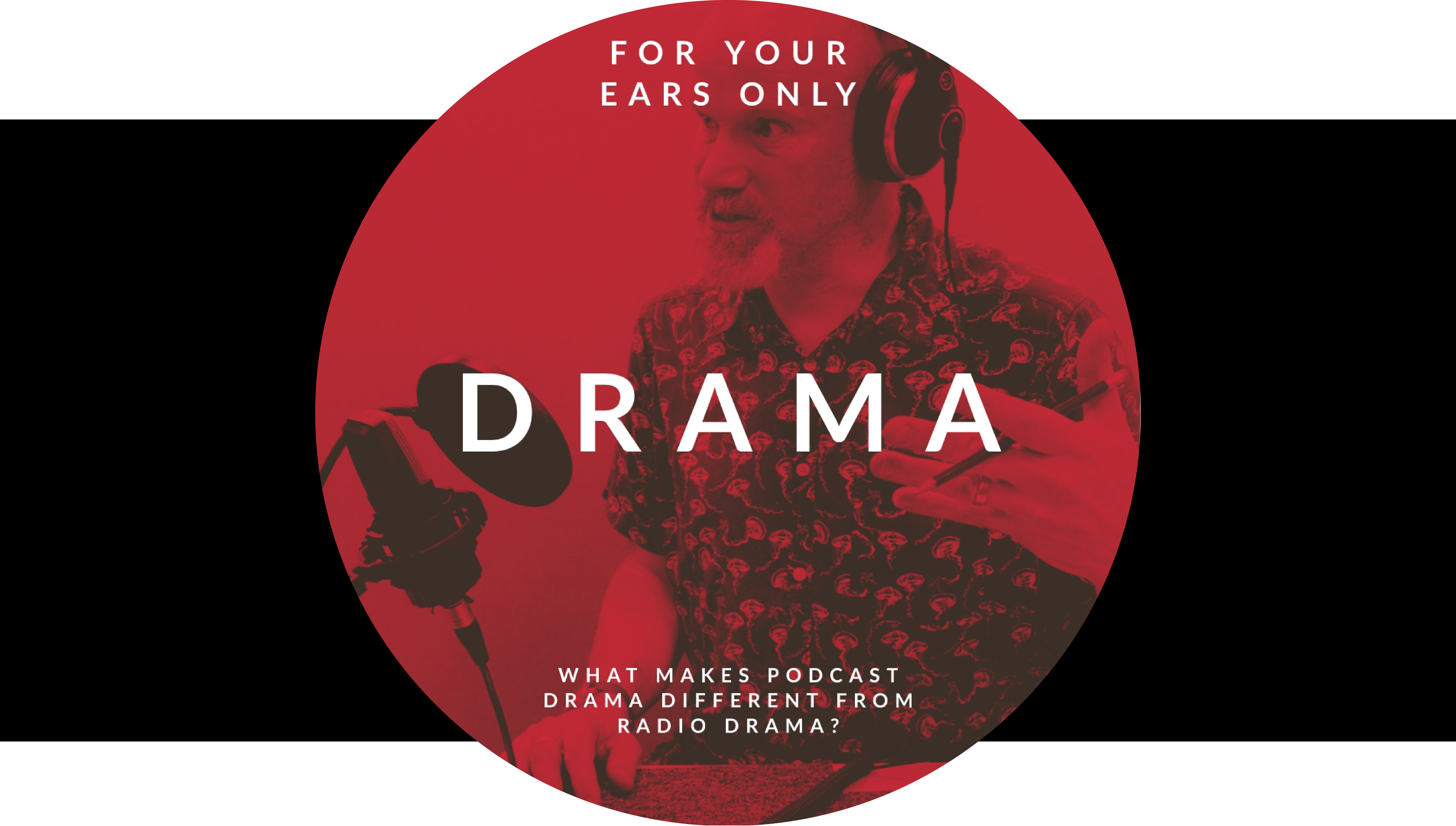 Richard Hughes's 1924 BBC radio drama Comedy of Danger (often cited as the first radio drama) begins with the line, "The lights have gone out."  That opening in a story of trapped coal miners renders both the characters in the play and the listeners equally blind—there is a reason that we cannot see what is happening.  Similarly, fourteen years later in what is likely the most famous radio drama in history, War of the Worlds begins with the scene of listeners listening to Ramón Raquello and his orchestra on their radios.  These "framing devices," these methods of suggesting a reason for the audio's existence or for the listening experience itself, gradually fell away from radio drama in subsequent decades.  But they have appeared again as an essential element in many of the most prominent recent podcast dramas, from Welcome to Night Vale to Limetown.
Despite the assertions of many producers, podcast drama is not a "new form." The long history of audio drama cannot be swept aside. But how does the drama we listen to through podcasts do things differently? In this episode we'll attempt to define "podcast drama," and consider what the future holds for the current iteration of the form. We also hear thoughts from The Truth's Jonathan Mitchell and We're Alive's KC Wayland.
Release Date: 4th March 2019
Credits
Written & presented by Lance Dann & Martin Spinelli
Produced by Ella Gray Thomas & Jack F Jewers
Sound by Andrew Duff
Executive produced by Martin Spinelli
Interview contributors: KC Wayland and Jonathan Mitchell 
Clips featured: We're Alive ('Chapter 1: It Begins'), and Blood Culture ('Episode 1 Part 1')
For Your Ears Only was produced with the support of Arts Council England, Bloomsbury Academic, the University of Sussex, Brighton University, and the British Academy.
Twitter: @earsonlypodcast
Instagram: @earsonlypodcast