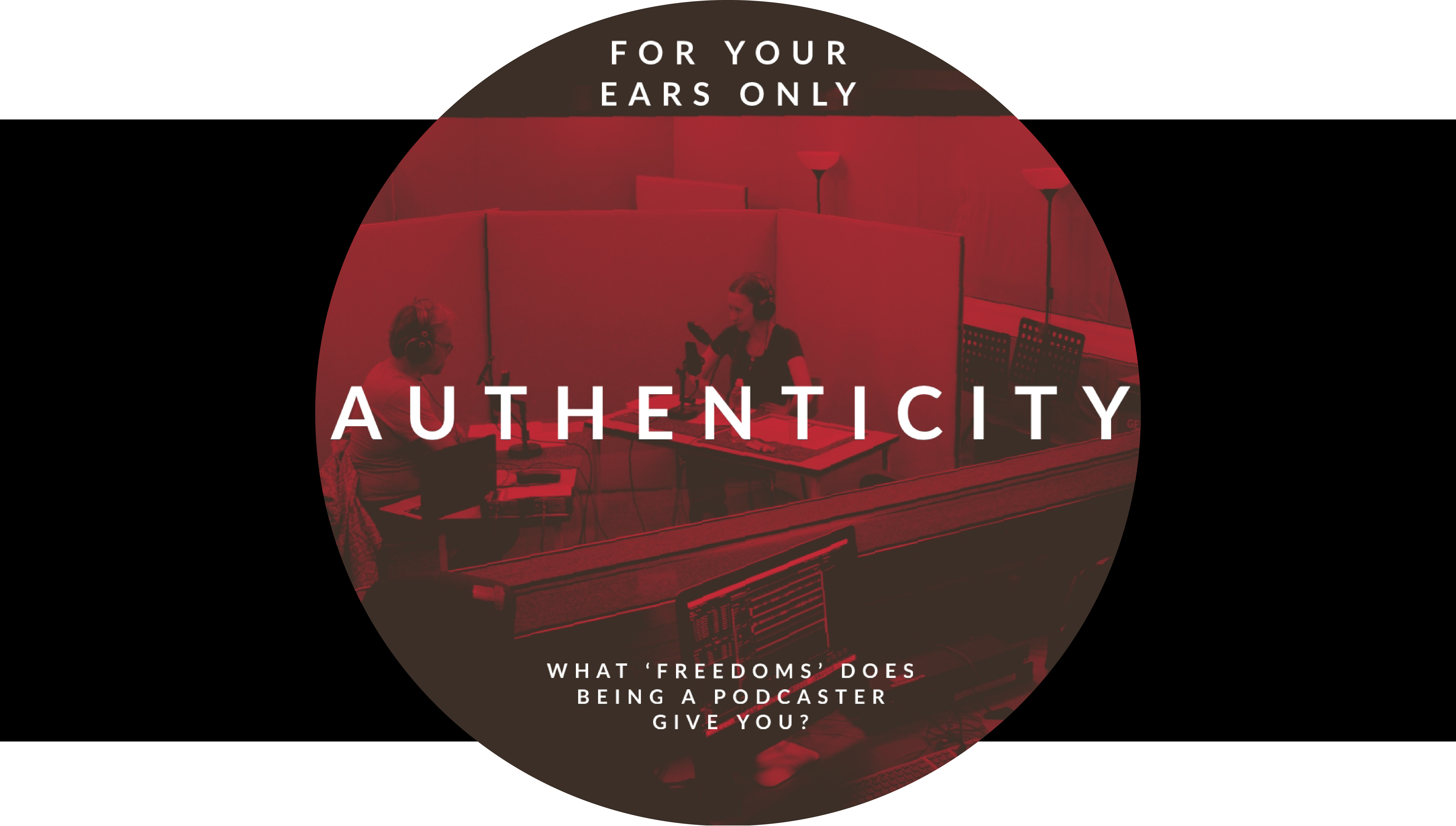 Much critical thought and energy was spent in the 20th century deconstructing the notion of "authenticity" in cultural production.  From Walter Benjamin's "The Work of Art in the Age of Mechanical Reproduction" (1935) to John Berger's Ways of Seeing (1972), "authenticity" was seen as a mechanism for legitimating privilege and preserving ancient ideas of value.  But analyses of 21st century podcasting have reclaimed the term and, through its systematic elaboration, use it to chart the appeal of some podcasts over others.
Today, perhaps the most significant distinctive characteristic of many of our most successful podcasts is their "authentic" feel and sound.  Typically, podcasts are "independent," produced without the initial support of institutions with their producers following their passions rather than trying to make money. Ironically, this is perhaps the surest route in podcasting to financial independence.  In this episode we explore authenticity within the "freemium economy" of most of the podcasting world, with contributions from Richard Herring, Scroobius Pip and the team from My Dad Wrote A Porno.
Release Date: 18th February 2019
Credits
Written & presented by Lance Dann & Martin Spinelli
Produced by Jack F Jewers & Ella Gray Thomas
Sound by Andrew Duff
Executive produced by Martin Spinelli
Interview contributors: Richard Herring, Scroobius Pip, Jad Abumrad, Helen Zaltzman, Alice Levine, Jamie Morton, James Cooper

Clips featured: Me1 vs Me2 Snooker with Richard Herring ('Frame 77'), Richard Herring's Leicester Square Theatre Podcast ('RHLSTP 117 – Armando Iannucci'), Radiolab ('From Tree to Shining Tree'), Adam Buxton ('Leesa Mattress 1')
For Your Ears Only was produced with the support of Arts Council England, Bloomsbury Academic, the University of Sussex, Brighton University, and the British Academy.
Twitter: @earsonlypodcast
Instagram: @earsonlypodcast