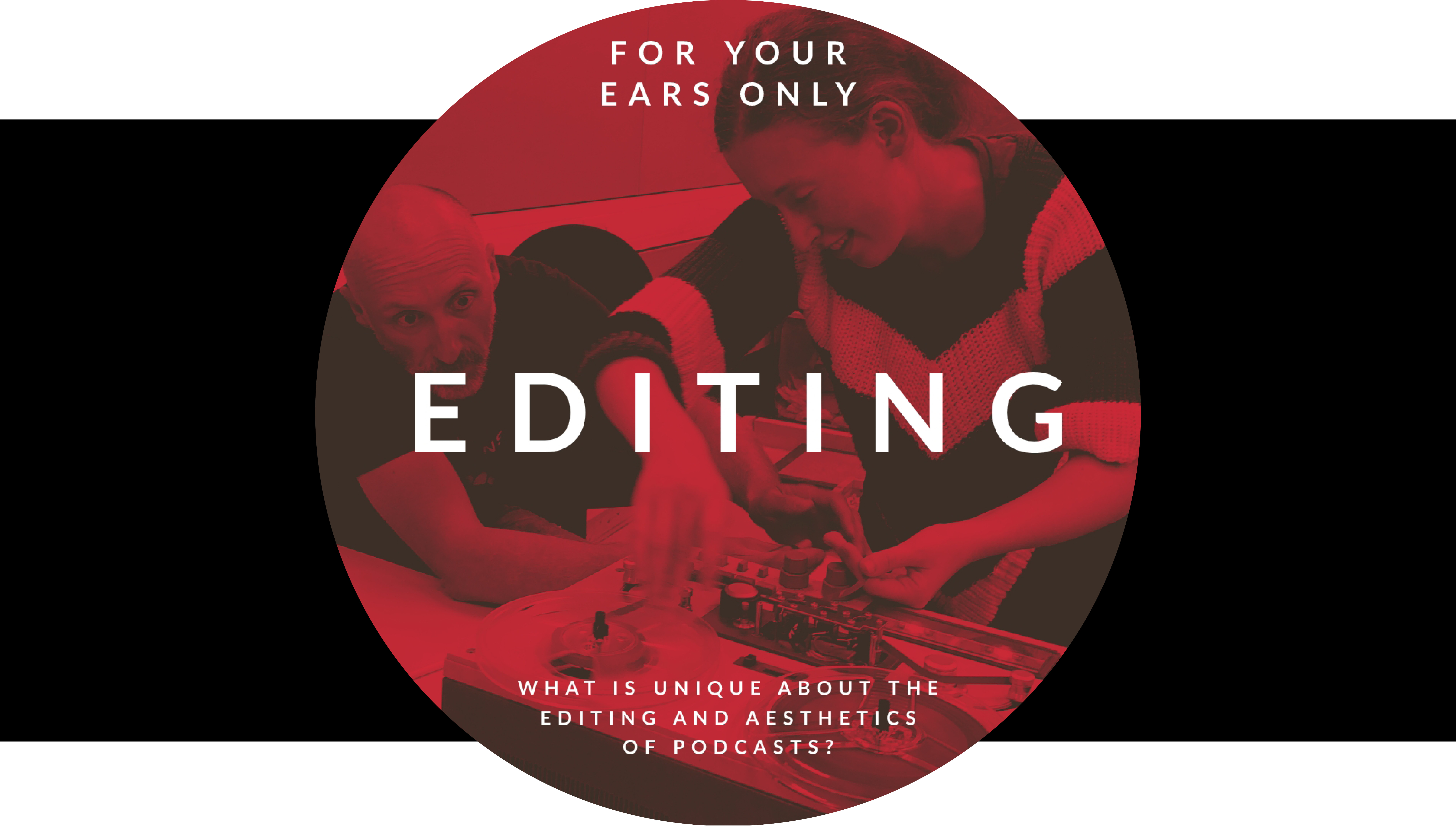 While virtually all of today's media is produced on "digital" devices of some sort, much of our podcast content (and the vast majority of our radio content) is still produced using a very "analog" set of aesthetic principles. On this episode we explore and detail the differences between the analog and the digital by studying podcast works that owe more to film, music and literature than they do to long-established radio editing modes and semantics.
Today's most celebrated podcast makers are highly creative editors and sound designers who communicate in bold ways. And the ease of podcast replaying, re-listening and back-scanning on the part of listeners has enabled more subtle production techniques than in the past. In this episode we listen to some benchmark examples of podcast editing, Lance talks about sound on Blood Culture, and we hear from Brendan Baker, Ellen Horne, Ann Heppermann, Jad Abumrad and Miranda Sawyer.
Release Date: 11th March 2019
Credits
Written & presented by Martin Spinelli & Lance Dann
Produced by Jack F Jewers & Ella Gray Thomas
Sound by Andrew Duff
Executive produced by Martin Spinelli
Clips featured:  Blood Culture (Episode 1 Part 1), Snap Judgement (Attack on the Tracks), Radiolab (Things and Watching You Watching Me)
Interview contributors:  Ellen Horne, Brendan Baker, Ann Hepperman, Jad Abumrad and Miranda Sawyer
For Your Ears Only was produced with the support of Arts Council England, Bloomsbury Academic, the University of Sussex, Brighton University, and the British Academy.
Website: www.earsonlypodcast.com
Twitter: @earsonlypodcast
Instagram: @earsonlypodcast