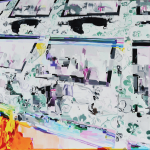 POST-CINEMA: THEORIZING 21ST-CENTURY FILM, edited by Shane Denson and Julia Leyda, is published online and in e-book formats by REFRAME Books (a REFRAME imprint): https://reframe.sussex.ac.uk/post-cinema.
ISBN 978-0-9931996-2-2 (online)
ISBN 978-0-9931996-3-9 (PDF)
PDF 13mb
PDF 9mb
Copyright chapters © 2016 Individual Authors and/or Original Publishers.
Copyright collection © 2016 The Editors.
Copyright e-formats, layouts & graphic design © 2016 REFRAME Books.
The book is shared under a Creative Commons license:
Attribution / Noncommercial / No Derivatives, International 4.0
(http://creativecommons.org/licenses/by-nc-nd/4.0/).
---
REFRAME Books Credits:
Managing Editor, editorial work and online book design/production:
Catherine Grant
Book cover, website header and publicity banner design:
Tanya Kant (based on original artwork by Karin and Shane Denson)
CONTACT: reframe.us@gmail.com
REFRAME is an open access academic digital platform for the online practice, publication and curation of internationally produced research and scholarship. It is supported by the Media, Arts and Humanities, University of Sussex, UK.