[To What is a Mappening? by Adam Whitehall]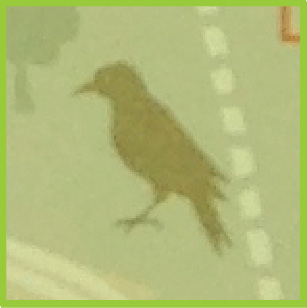 AN INTRODUCTION TO THE MISSION
By Adam Whitehall, Margaretta Jolly and Lyn Thomas
Our creative director Adam Whitehall designed and facilitated a subversion of the traditional group walking tour of the town based on psychogeographic principles, naming it 'Mappenings'.
At 11am on March 21st 2015, a group of walkers met at the agreed starting point in Lewes, East Sussex, on a bright sunny Spring Saturday morning outside a train station. For a comparative study, the group also met for a weekday night excursion on the evening of April 1st 2015, beginning in the saucepan aisle of Waitrose at 7pm.
On one level, their mission was simple: split up into paired, or solo, wanderers and take a leisurely drift around town, re-grouping two hours later. Viewed from above, this was group dynamics as slow explosion; homage to something the town of Lewes was famous for: the firework.
Walkers were given a local tourist map to mark their improvised routes and were required to adhere to one rule to encourage mindfulness to the possibility of a 'group-mind' activity: Every 20 minutes (DAY: 11.20am, 11.40am, 12.00pm, 12.20pm and finally 12.40pm, and NIGHT: 7.20pm, 7.40pm, 8.00pm, and 8.20pm), no matter where they found themselves or what they were doing, they were asked to pause upon their chosen paths and document that moment in any which way they desired: writing, photography, video, audio, or maybe each rendered in combination. These stilled points along their drifted routes were also marked up on their tourist maps.
Contributors were asked to produce pieces comprised of their drifting and pauses; these in turn then formed the collective points on nine unique interactive maps: five individual maps representing Saturday March 21st and four representing Wednesday April 1st. Each map contains a pop-up box with an alphabetised listing of the walkers.
Ten walkers contributed pieces perfect for the interactive maps from the day walk and the reader can easily follow each individually if they so wish:
ROSS ADAMSON (Deciphering the algae bubbles on gravestones – video essay of photos, field recording and drift narration)
RACHEL COLE (Accidentally discovering the hidden Court – photos and thoughts)
ROBERT COOPER (Following the groundwater streams through Grange Gardens and beyond – poetry essay of video and photography)
JANETTE FOWLER & ADAM WHITEHALL (Trespassing for flotsam and jetsam for art! – synchronised dual photography)
MATTHEW HOMER (Accidentally falling into old walking patterns: back to work! – video drift in photos, sounds, text)
MARK JOHNSON & LYDIA MARIA STORM (The day's international Mappeneers, walking Copenhagen in time with Lewes – photos and text)
MARGARETTA JOLLY (A drift that compliments Margaretta's essay 'Mother Lewes' – photos & text)
JEREMY PAGE (Musings on the war memorial, coffee breaks and faraway daughters – poetical thoughts)
RACHEL TAVERNOR (Road Closed yet trees frame the Spring sky – photography)
BRUCE & PENNY WHITEHALL (Zardoz masks, road signs, classic cars, flea market poetry – poems, photos, musings)
Seven walkers contributed to the night walk:
ROSS ADAMSON (Video essay of photos, field recording and drift narration)
ROBERT COOPER (Poetry essay of video & photography)
JENNI CRESSWELL (Video essay of photos, field recording and drift narration)
JANETTE FOWLER & ADAM WHITEHALL (Improvised songs about whatever mappened to happen)
MATTHEW HOMER (Video drift in photos, sounds, text)
MARGARETTA JOLLY (Photos and thoughts)
JEREMY PAGE (Poetical thoughts)
OTHER MAPPENINGS
Several contributions were structured in such a way as to be tricky to include in the interactive map form and so were presented as submitted, mainly as photo-essays.
Tanya Shadrick, who finds sights that disrupt the town's ease and self-sufficiency (Lewes even has its own currency) while fly-tipping on Cockshut Lane, turns up traces of a young man's love-life in a dumped photograph. Wendy Maples and Abbie Stanton, in contrast, enjoy a dog-flâneur bringing together the reticent English, feeling at home in slowing time. Finally, there is a fantastic cut and paste collage of their April Fools drift by Nancy and Ben Carter.
A further piece by Michael O'Brien, A Trilogy of Mappenings (the day, night and a 2nd day excursion) channeled the spirit and ironic narrative tone of the great psychogeographic 'Robinson' film trilogy by Patrick Keiller. Mr O wanders to the northernmost edges of the town, and gradually moves south, commenting on places and 'non-places', and on little known historical links such as the incarceration of Éamon de Valera in Lewes prison in 1916.
Honourable mention and thanks should be extended to our further fellow travellers and participants in the walks, including: Corinna Suricata, Trine Berry, Helen Cann, Joanne Whitehall and her daughter Izzy.
For more information on: What is a Mappening? please wander over here.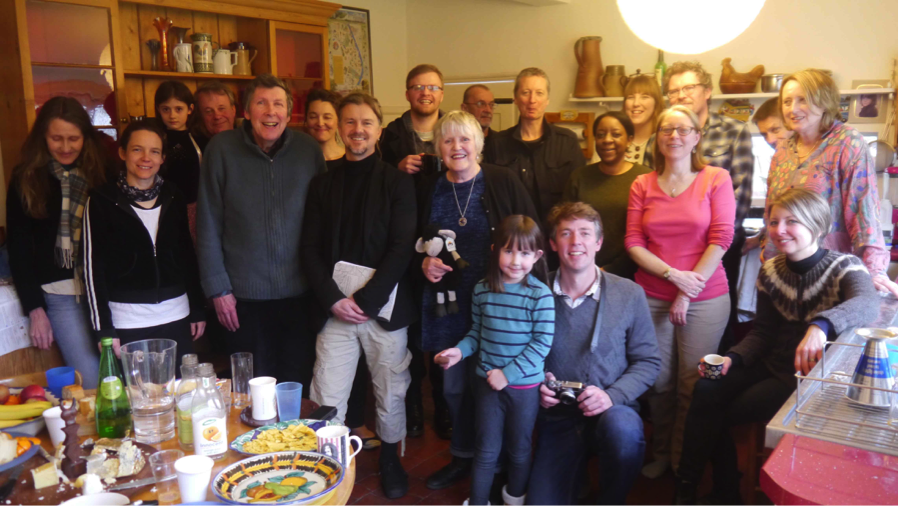 Links to 11.20am March 21st 2015; 11.40am March 21st 2015; 12.00pm March 21st 2015 ; 12.20pm March 21st 2015; 12.40pm March 21st 2015; 7.20pm April 1st 2015; 7.40pm April 1st 2015 ; 8.00pm April 1st 2015; 8.20pm April 1st 2015; MAP NOTES by Wendy Maples and Abbie Stanton; THE CENTRE CANNOT HOLD by Tanya Shadrick; NIGHT MAP by Nancy & Ben Carter; A TRILOGY OF MAPPENINGS by Michael O'Brien
And to the Sitemappening