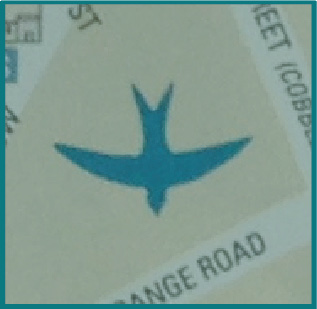 Duncan Fraser and I set out on March 21st 2015 with the aim of retracing the steps of a walk round Lewes that I did twenty-one years ago, in September 1994, a walk that brought the two of us together. First of all, however, sustenance was required, so we stopped at the patisserie in Station Street. The coffee and croissant were of course a kind of homage to the first psychogeographers in Paris….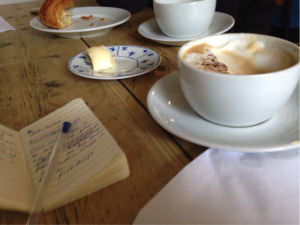 The patisserie is a retro-chic kind of a place so they don't seem to bother with new-fangled equipment like a cash till…
My 1994 walk began at the station, as ours did today, and then proceeded up Station Street, and down School Hill.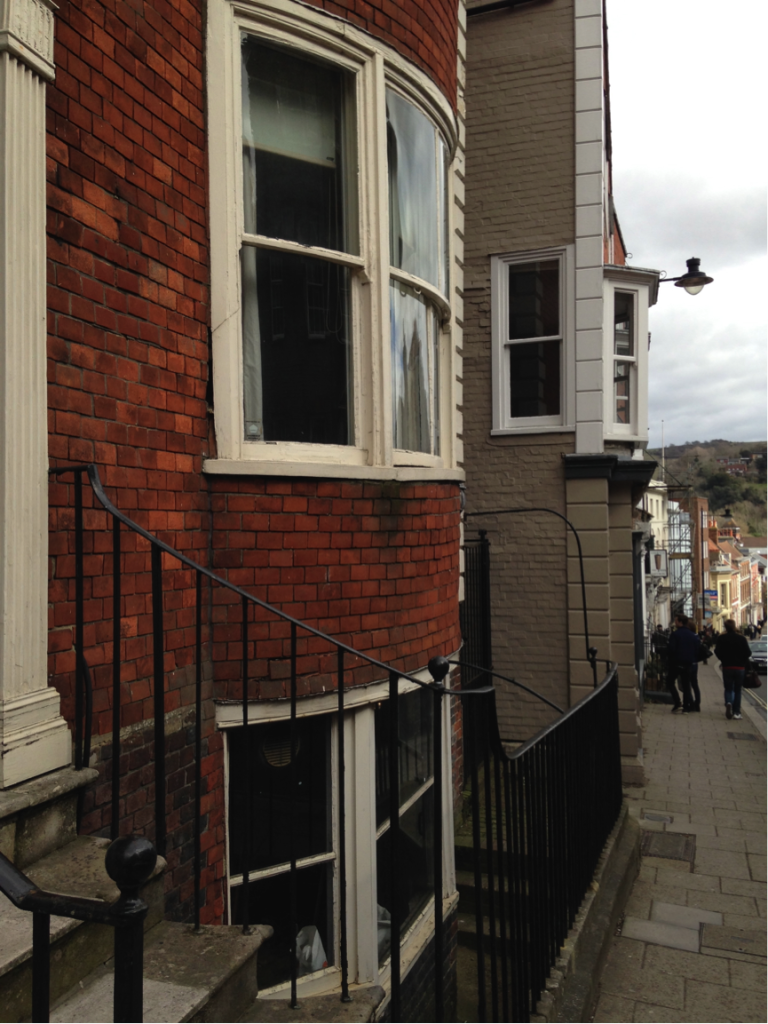 In 1994 I stopped on School Hill to buy a birthday card and beads for my god-daughter's fifth birthday. The shop sold hippie accoutrements – scarves, incense, jewellery, and a version of it is still there. But today we were tempted into another place, a new shop selling kimonos and 'antiques'…A random collection of artefacts, typical of Lewes shops…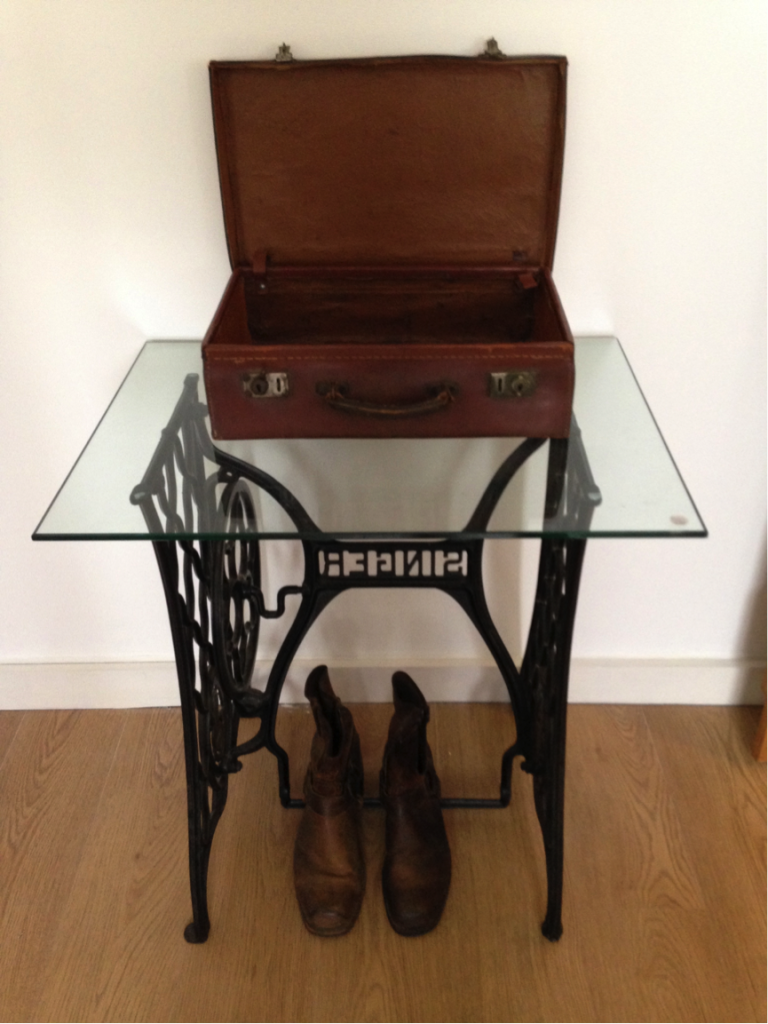 We wandered back up the High Street where a man asked us whether there was a 'Wetherspoons' in Lewes. We said no but recommended the Lewes Arms, thinking no, Lewes is far too posh for Wetherspoons….Then we bumped into someone we used to know, and just said hello, then someone else, a few steps further on. We chatted with her briefly about 'new life after hip surgery'. We would not be doing psychogeography without those new hips! And our friend would not be dancing….
A bit further on, we met a third friend, a new one this time, who we had been meaning to make a date with for ages. The clock on St Michael's Church chimed twelve, just as we put the agreed date into our diaries and phones.
We began to wonder whether psychogeography was mysteriously bringing about all these encounters and connections. Connection – between people, and between past and present – was, after all, the theme of our walk. So on we went, down Westgate Street, to the top of New Road, where Duncan used to live, and where we encountered a friendly cat.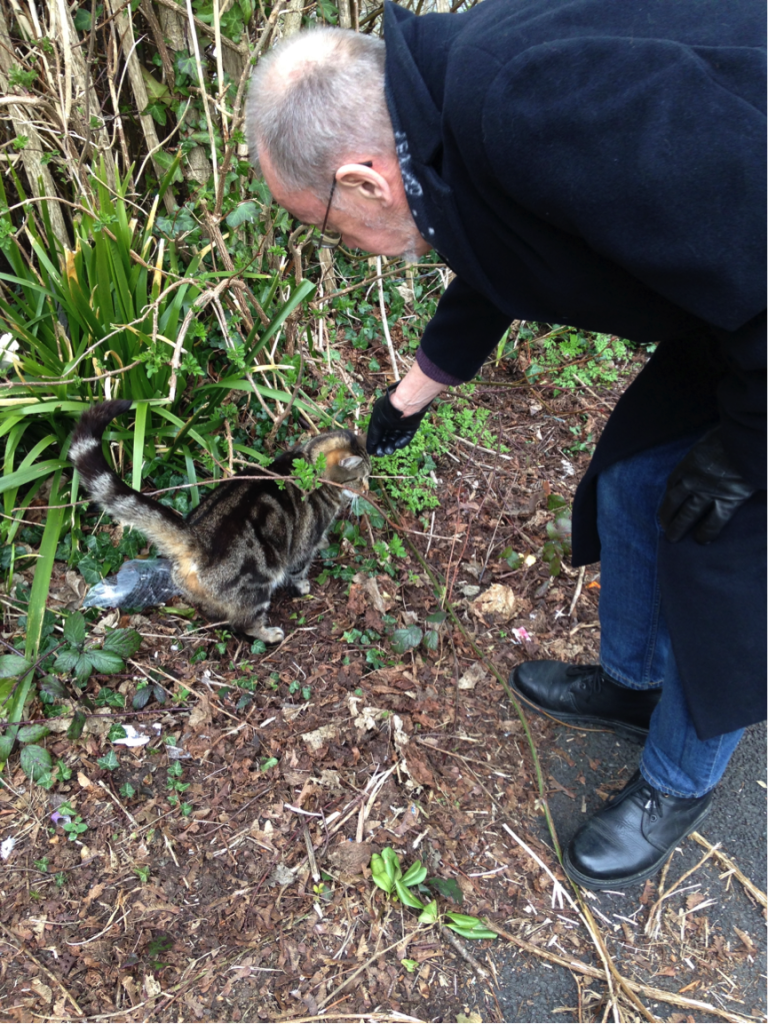 and were impressed by pink hyacinths….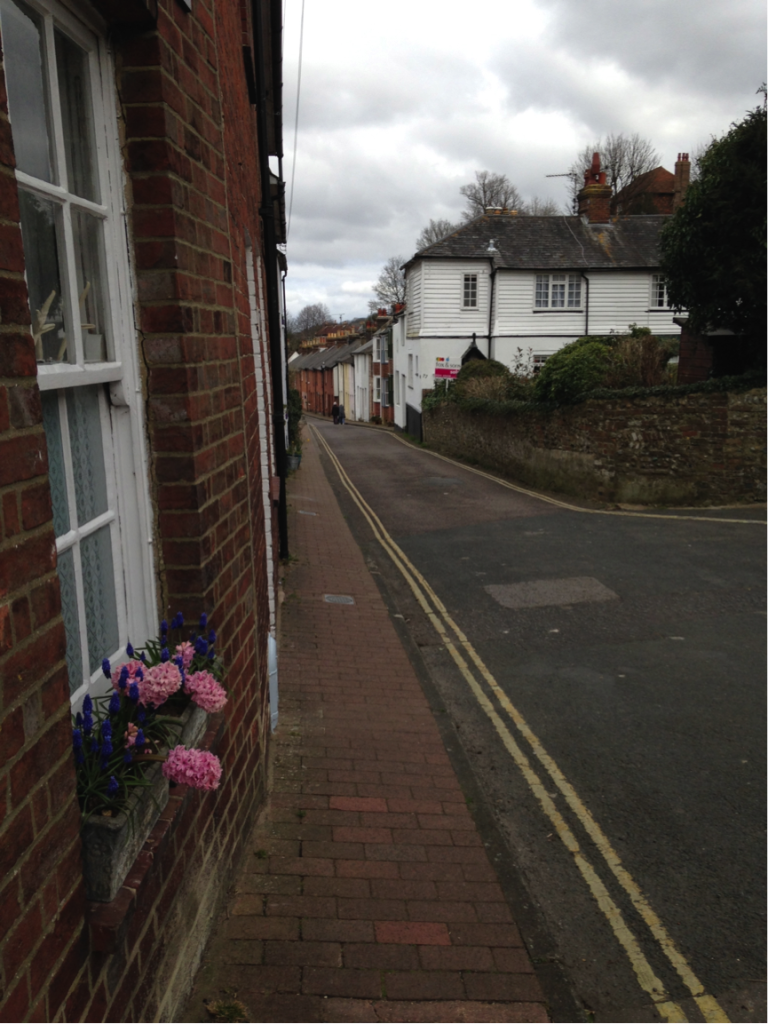 We arrived at number 17, Duncan's old house, and found the current owner in her rubber gloves leaning out of the upstairs window.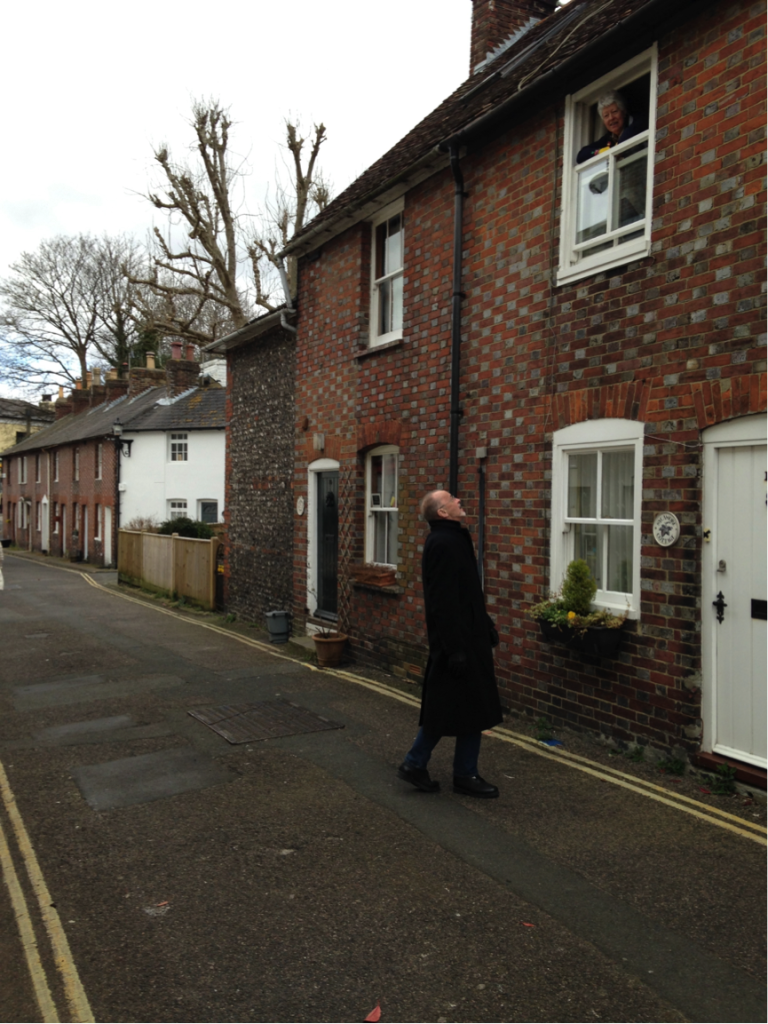 She invited us in and introduced us to her cat.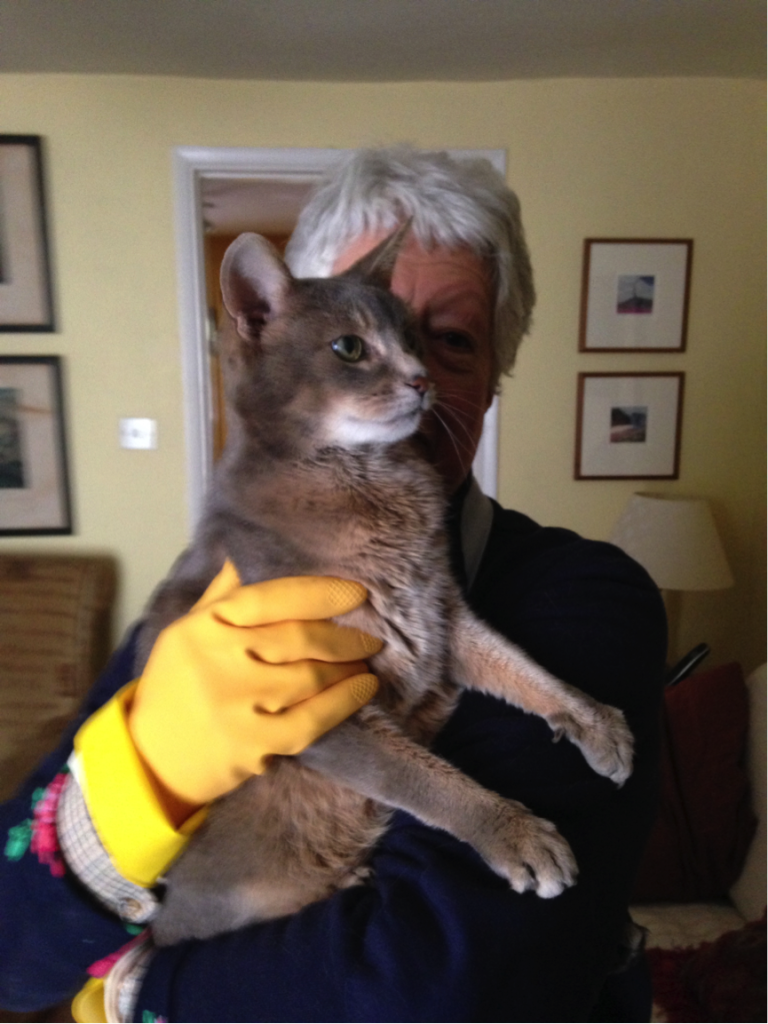 and to two empty picture frames Duncan had left in the loft,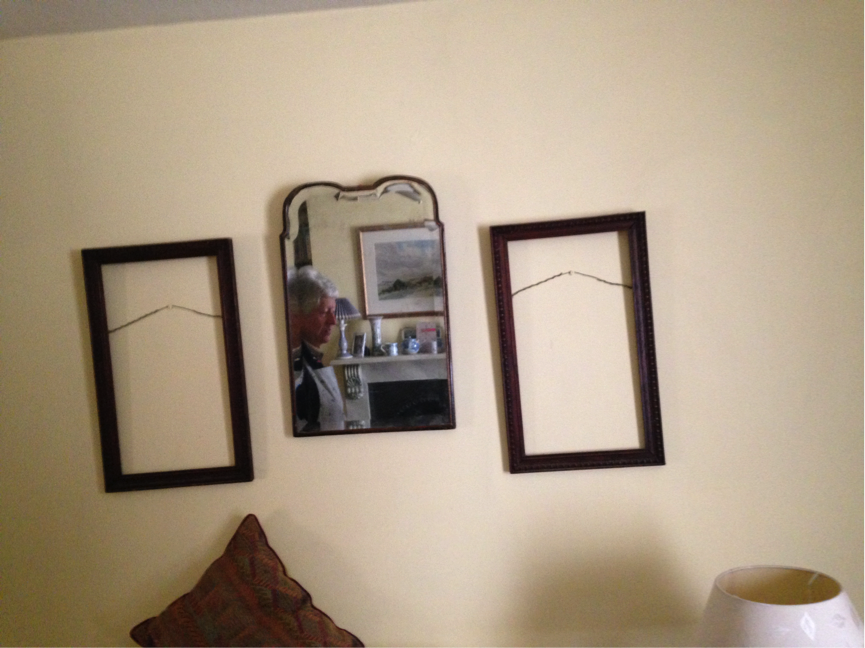 and finally we were reunited with the wonderful tiles designed by Peggy Angus that Duncan had chosen for the kitchen floor, unaware of their illustrious provenance, circa thirty years earlier.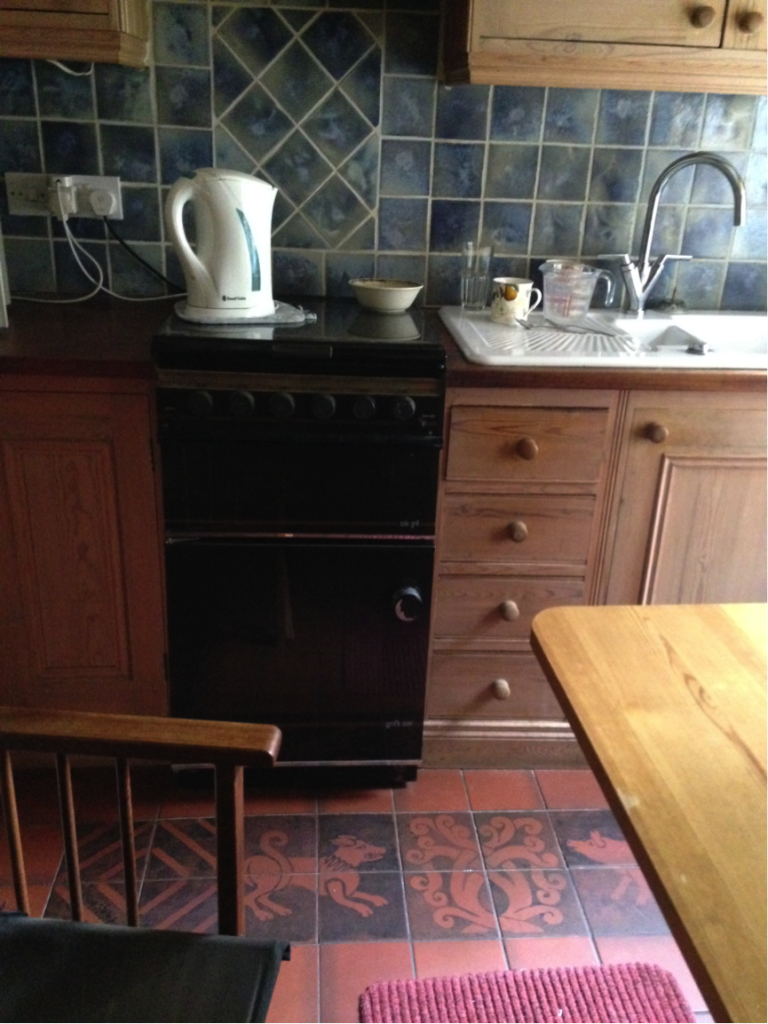 And not forgetting the now dilapidated rose arbour where we almost had a gin and tonic together watching the sunset in 1989…….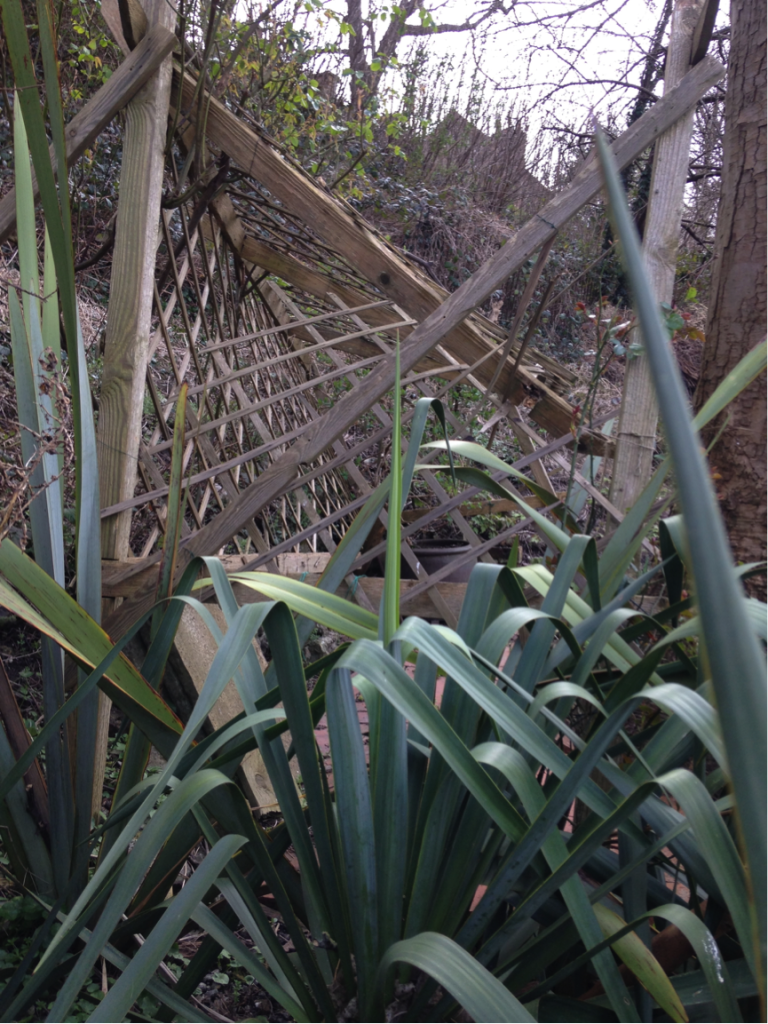 And on we walked, past Castle Cottage, the house we lived in from 1996-2003. So this really is the start of a new nostalgic drift….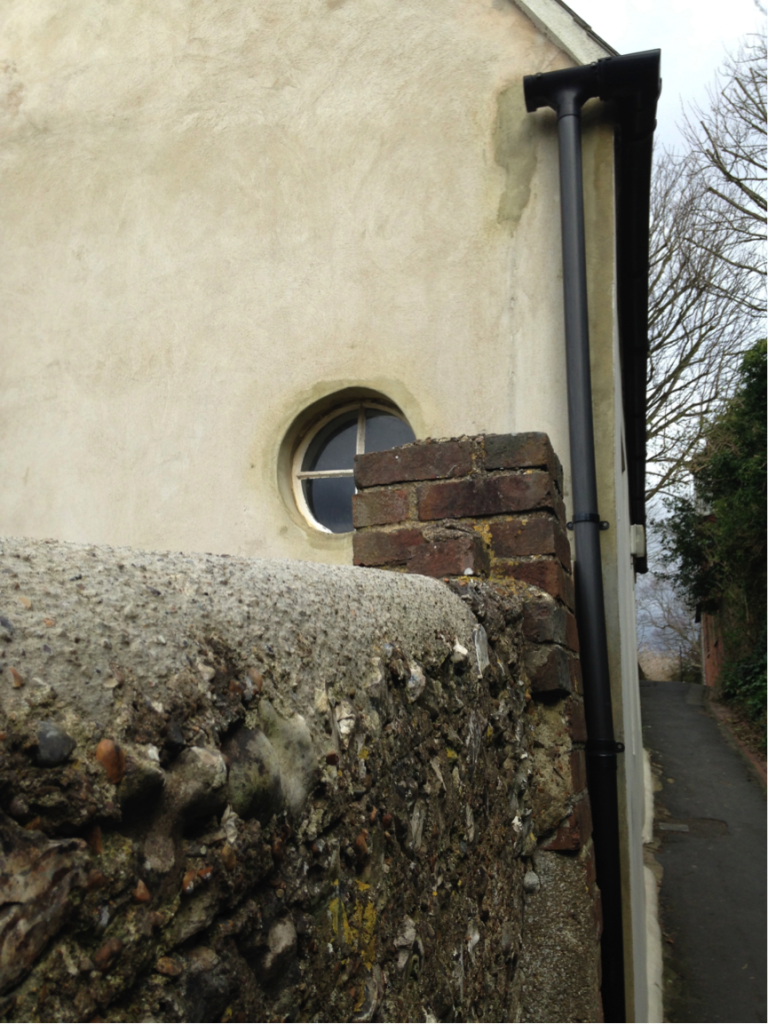 Up Paddock Road and past a sign with rude graffiti that made us laugh…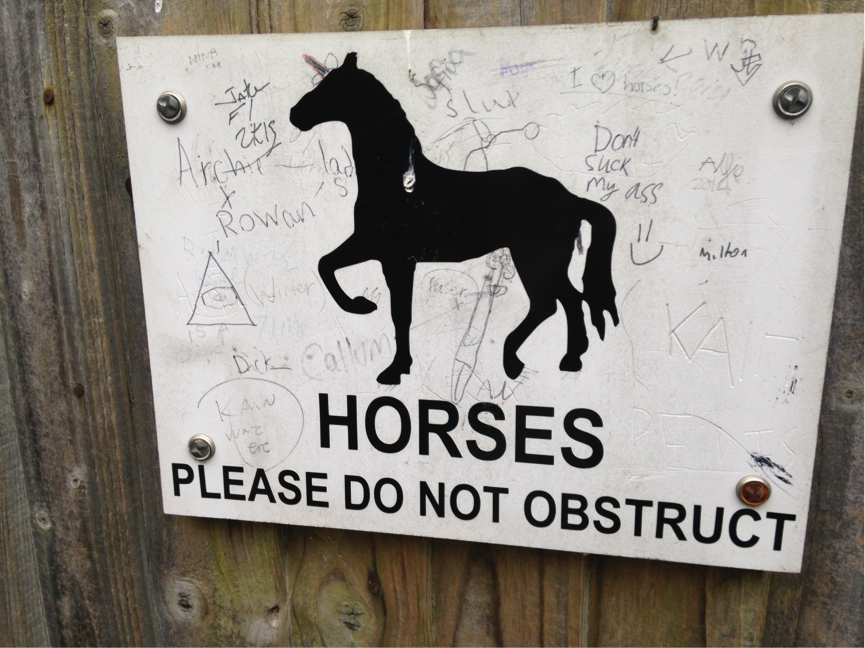 And to de Montfort Road, where our old friend Linda and her daughter Chloë live, and where we first met Chloë when she was less than twenty-four hours old, on the 31st March, 1996. Dewy-eyed we held her in our arms….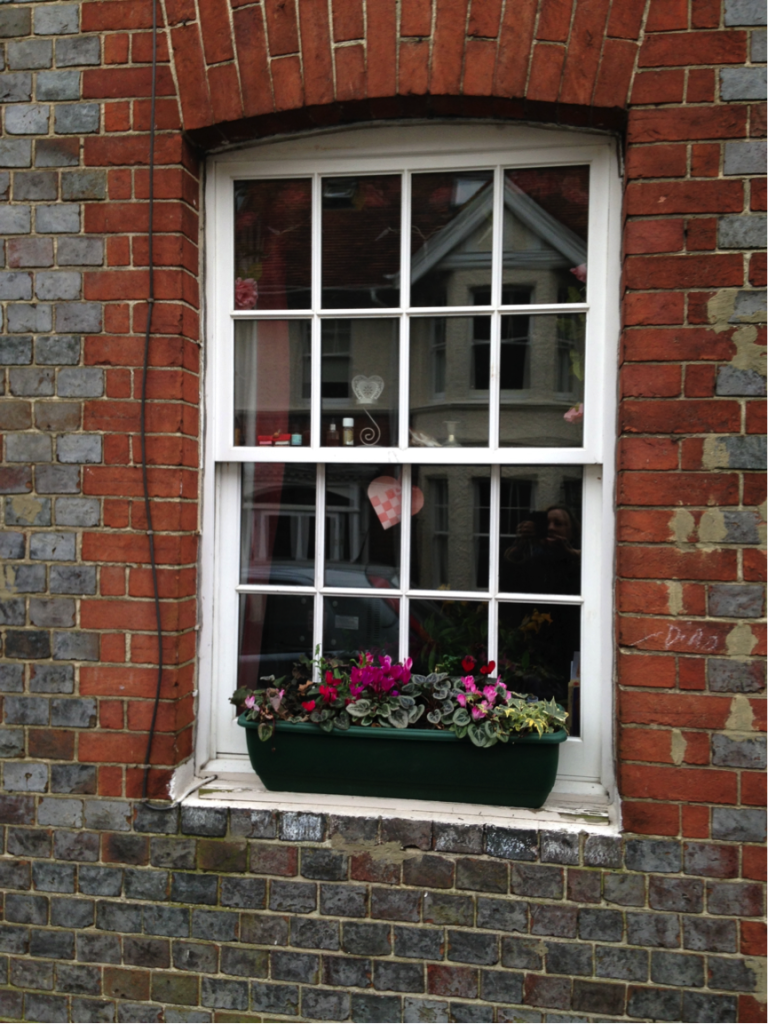 And round the corner we walked past St Pancras Church and an arrow pointing to passion……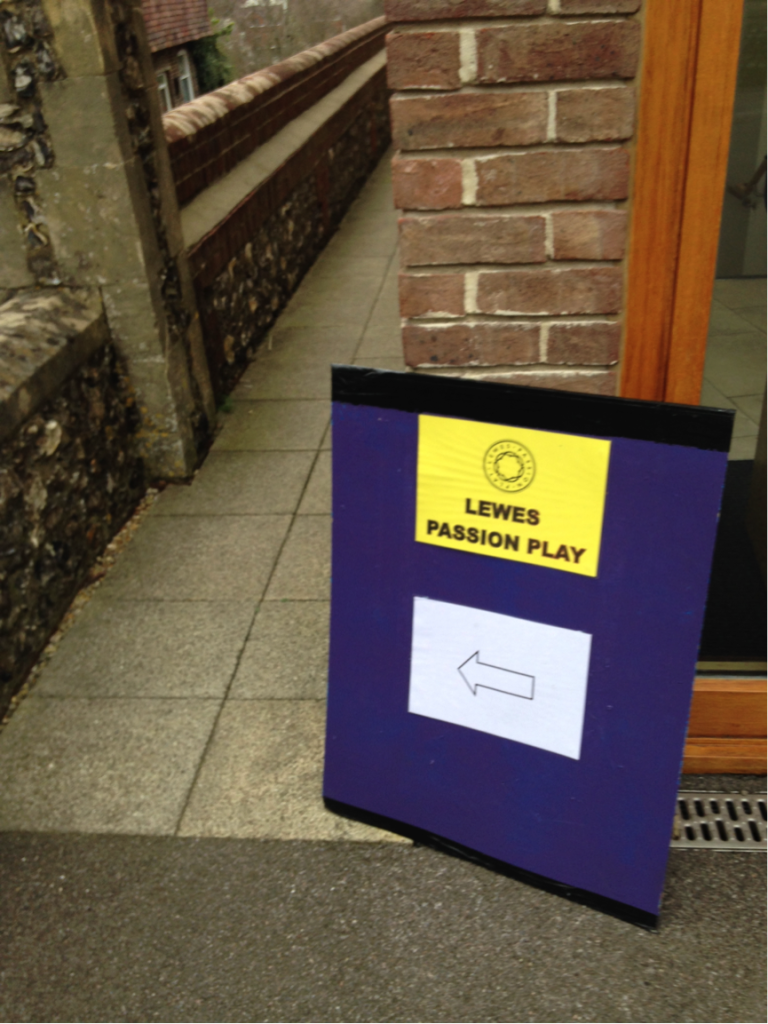 And through the Twitten to Rotten Row and on to the end of our walk, at Southover Grange, where we married in 1999, and celebrated my birthday in 2013…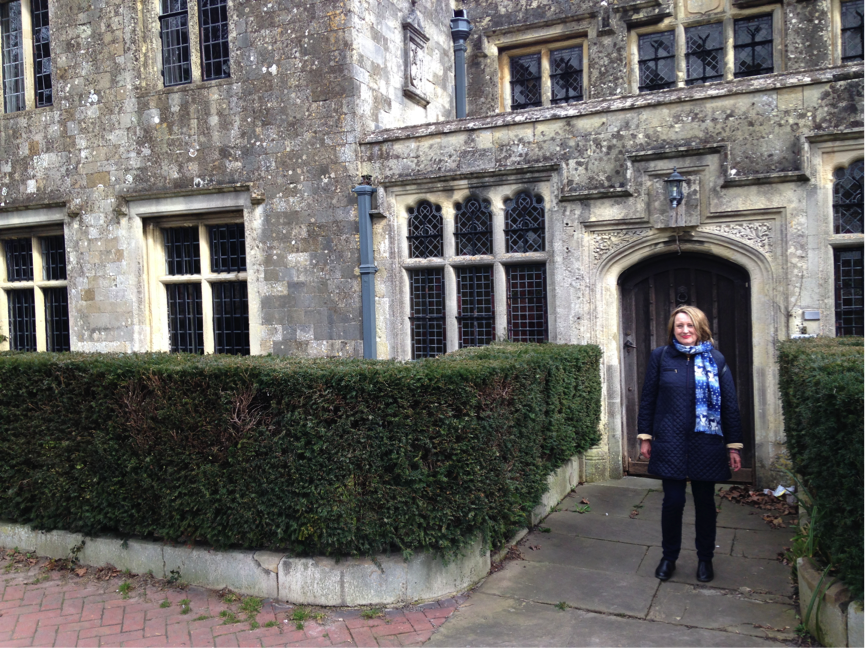 And just after this we caught a glimpse of Margaretta on the trail of 'Mother Lewes', and we thought yes, so much of our life together has been cradled here. We thought of the myriad maps we could make of our lives, like cartographies of the night sky with stars of love and friendship shining on beyond the time when we ourselves will be …..no more…
[Text by Lyn Thomas; Photographs by Lyn Thomas and Duncan Fraser]