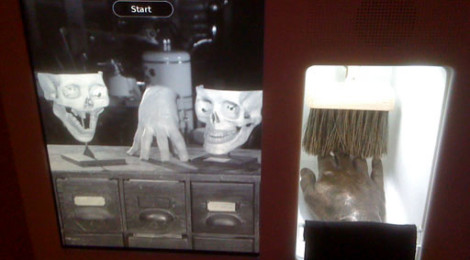 Joe Stephenson was a founder and co-director of Rom and Son, he is an artist, maker and commissioner of interactive work, recently creating forty interactive exhibits for the "Who Am I?" gallery at the London Science Museum.
Joe combines skills in technical project management and digital art. He has more than ten years experience successfully delivering complex interactive projects both for Rom and son and as a consultant project manager.
As a founder and director of Rom and Son ltd, an interaction design practice which traded for over a decade, Joe delivered both online and physical interactive experiences for brands like Nike and Benetton and museums like the National Maritime Museums in Greenwich and Falmouth and the Horniman in London.
He also produces illustration and animation work for various media including internet, print and video games.
In the previous millennium, Joe contributed to Antirom, an influential collection of experimental interactive 'toys', and was a member of the Antirom collective exhibiting and performing internationally as well as producing commercial work for clients including Levi Strauss, Guinness and the BBC.
Joe has lectured in interactivity and animation on degree courses at the University of Westminster, and at Hyper Island in Sweden.