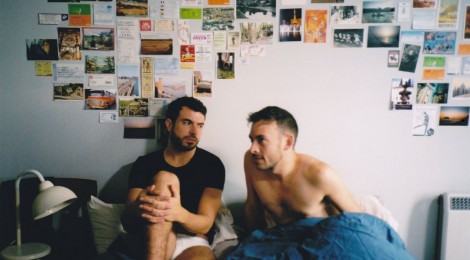 This past week the UK's The Guardian proclaimed a new wave of queer cinema. Resuscitating Ruby B. Rich's mid-1990s famous declaration that a new breed of LGBT films where suddenly prominent and traveling the world, the newspaper argues for another New Queer Cinema.
And like many of film history's best-known new waves (e.g., French, Italian, Romanian), this 'fresh crop' of films stands out to The Guardian for its realism. The article's author Ben Walters imagines these film as a kind of queer neorealism emphasizing their location shooting, improvisational performance style, and handheld camera work. Walters reports that in Ira Sachs's new film Keep the Lights On 'everything is shown with the same fluid, elegant transparency.' Travis Mathews's soon to be released I Want Your Love further exemplifies this queer neorealism with its 'peculiarly powerful mode that represents a welcome shift in queer cinema – an embrace of the real.'
The article goes on to sketch a history of gay film, interesting for its nuanced commentary on genres and aesthetics but concluding with a canon of mostly Anglo-American white gay male directors: Pasolini, Fassbinder, Ripploh, and Haynes. There's an exchange between Haigh and Mathews that includes surprising details such as how the porn industry supports new gay directors and a fascination with the 1982 AIDS melodrama Making Love.)
Here at GQC, we want to hear what your reactions to this article and whether you think it reflects the current state of queer films. Email your thoughts to us at GQCProject@gmail.com and we will publish the response.
Are these films queer beyond depicting the lives of gay/bisexual men? What do you make of the realist style of many recent queers films? Is this New Queer Wave a global phenomenon?