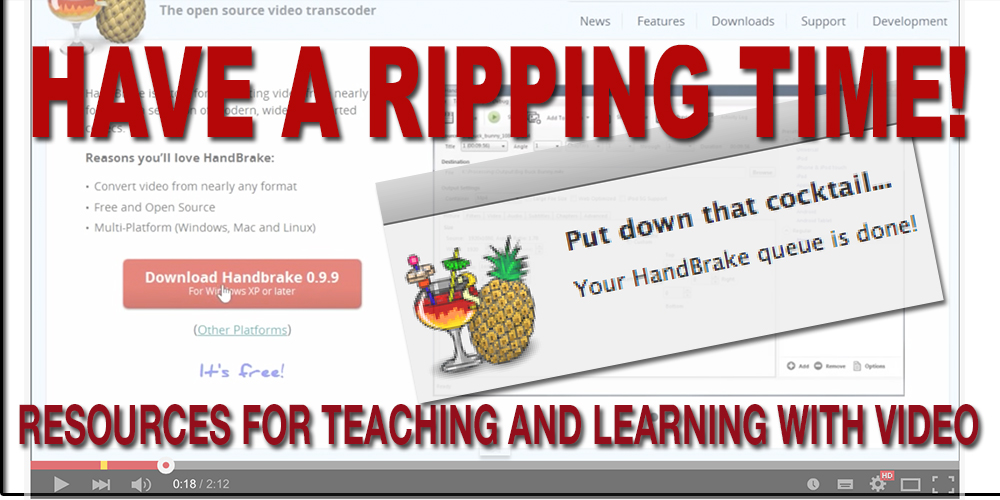 Today, we present the second entry in what we hope will be an ongoing and useful series of practical guides to the processes of making and sharing essays in video form.
These resources were prepared by the above named scholars for a workshop, which took place last week at the annual conference for the Society for Cinema and Media Studies in Montreal. The session aimed to offer handy tips and how-to's for obtaining, remixing and delivering video to students.
These new resources join the very popular guides, by Miriam Ross and Greer Fyfe, that we published last month, which cover in detail such practical aspects of making video essays as downloading audiovisual content, editing your own content, creating a mash up, sharing your work, and extra software. All of those guides are available as downloadable PDFs at the following page:
You can find another page at the Audiovisual Essay site linking to existing online resources for teachers wishing to use audiovisual essay formats in their pedagogical practice:
If you'd like to offer your own guide(s) to making audiovisual essays, or to suggest additional resources to link to at the above page, we'd be delighted to hear from you. Please email us on reframe[dot]us[at]gmail[dot]com. Thank you!