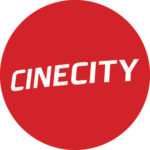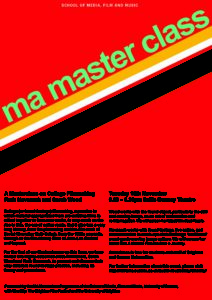 Tue 15 Nov 6.00 – 8.30pm
Sallis Benney Theatre
RUTH NOVACZEK AND SARAH WOOD
A Masterclass on Collage Filmmaking
Presented by the MA Masterclass Programme of the School of Media, Film and Music, University of Sussex, with CineCity: The Brighton Film Festival and the University of Brighton
Collage (or found-footage) filmmaking, a practice in which material appropriated from pre-existing films is edited together to form new works, is very much on the rise in this, the era of online remix. But it also has a very long history, from the pioneering archive-film work of Soviet filmmaker Esfir Schub, from the 1920s onwards, through to the film-history films of Jean-Luc Godard and beyond.
For the first of our two Masterclasses on this form, we have invited two highly-esteemed artist-filmmakers, Sarah Wood and Ruth Novaczek, to present and discuss their very different found-footage practice, including its theory and procedures.
Wood works with the found object, particularly the still and moving image, as an act of reclamation and re-interrogation. We will screen her latest film Boat People.
Novaczek works with found footage, live action, and documentation in mash-ups that challenge 'traditional' avant-garde moving image culture. We will screen her latest film A Woman Returns from a Journey.
Attendance is free for students and staff of Brighton and Sussex Universities; other tickets cost £5.
Also see http://www.cine-city.co.uk/festival-event/masterclass-on-collage-film-making/
---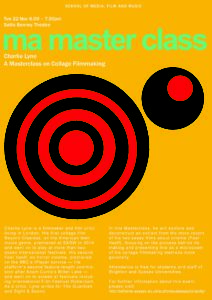 Tue 22 Nov 6.00 – 7.30pm
Sallis Benney Theatre
CHARLIE LYNE
A Masterclass on Collage Filmmaking
Part of the MA Masterclass Programme of the School of Media, Film and Music, University of Sussex, with CineCity and the University of Brighton
Charlie Lyne is a filmmaker and film critic living in London. His first collage film Beyond Clueless, on the American teen movie genre, premiered at SXSW in 2014 and went on to play at more than two-dozen international festivals. His second, Fear Itself, on horror cinema, premiered on the BBC's iPlayer service — the platform's second feature-length commission after Adam Curtis's Bitter Lake — and went on to screen at festivals including International Film Festival Rotterdam. As a critic, Lyne writes for The Guardian and Sight & Sound.
In this Masterclass, he will explore and deconstruct an extract from the more recent of his two essay films about cinema (Fear Itself), focusing on the process behind its making and presenting this as a microcosm of his collage filmmaking methods more generally.
Attendance is free for students and staff of Brighton and Sussex Universities; other tickets cost £5.
Following the Masterclass there will be a separate public screening of Lyne's 2015 film Fear Itself (tickets £5)
Also see http://www.cine-city.co.uk/festival-event/masterclass-on-collage-charlie-lyne/
---
Click to DOWNLOAD the below PDF of the full CineCity 2016 Programme
[pdf-embedder url="https://reframe.sussex.ac.uk/audiovisualessay/files/2016/11/CCBFF201620PROGRAMME20lo-res20final20spreads20for20reference.pdf" title="ccbff2016%20programme%20lo-res%20final%20spreads%20for%20reference"]
---